Overseas
Transporting containers carefully and quickly all over the world is in our DNA. Sea container transport is one of the specialist areas where we've excelled for many decades. Thanks to our long-standing experience, we're constantly evolving together with our partners in a world that never stands still.
Sea container transport
For many years now, DLG has been providing conditioned sea container transport to and from the ports of Rotterdam and Antwerp. We specialise in transporting refrigerated containers, also known as reefer containers. Thanks to our speed, flexibility and reliability, we're an important link in our customers' business process. We also carry import and export containers to and from various destinations in Benelux, France, Germany and the United Kingdom. We plan the right solution overnight, so your warehouse operations never come to a standstill.
Fast, flexible and reliable service.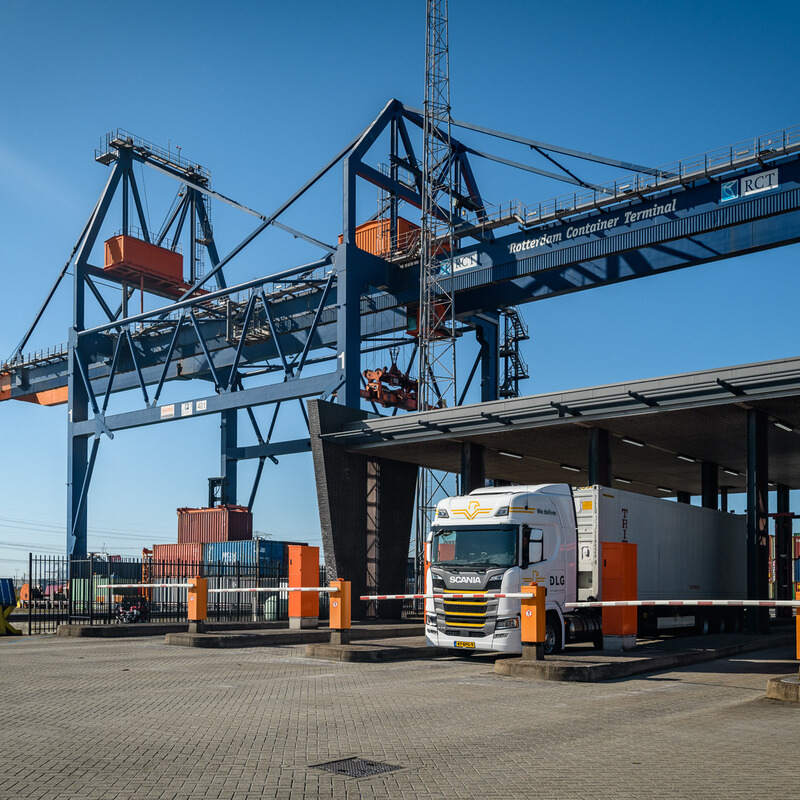 Customs clearance for international transport
When goods are shipped between different countries, mutual agreements are made which may vary by country and shipment, so presenting and keeping accurate documentation is critical. From our offices, we can handle all your customs formalities for you. We have standard links with the Customs Administration, Portbase and terminals. What's more, we're also responding to the growing demand for domestic transport on the Maasvlakte, shunting containers 24/7 between the various deep-sea terminals, empty depots and warehouses on the distribution park.
A strong European network
To reduce the burden on the road network and cut CO2 emissions as far as possible, DLG aims to use alternative modes of transport when carrying sea containers. One example of this is the barge between the Maasvlakte and the Waalhaven. As an international transport company, we have a strong European network that we work with every day to make sure that transport runs flawlessly. 
Want to know more about Overseas?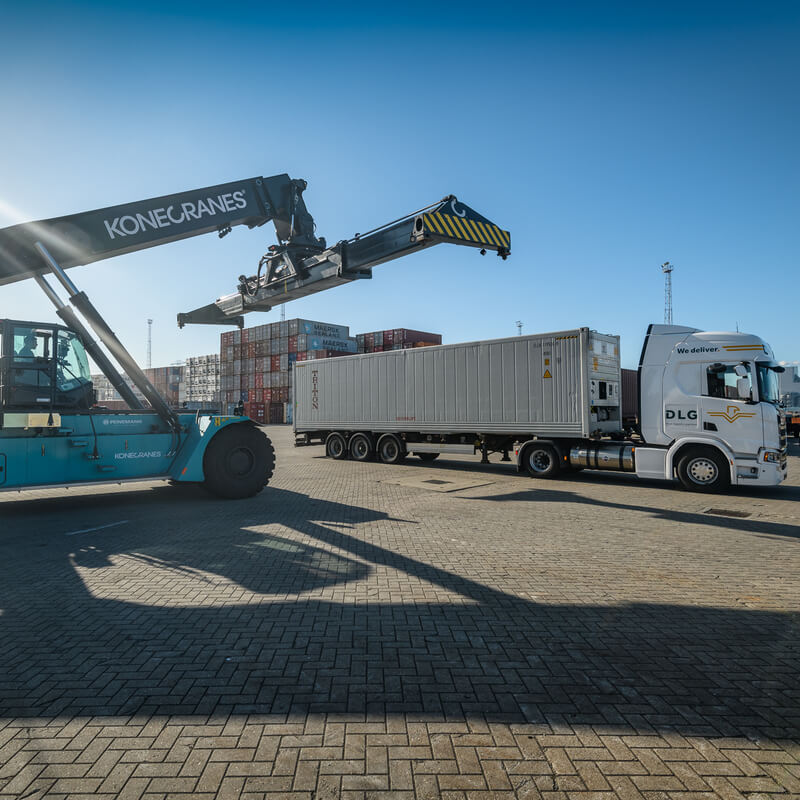 International transport by DLG
Together, we examine the transport conditions needed to preserve the quality of your product. Providing international refrigerated and frozen transport may be a fine art, but as one of the most experienced sea container carriers in the Netherlands, DLG doesn't shy away from it. In short: DLG Overseas & Services is the ultimate logistics partner in (sea) container transport! What shipment would you like us to transport for you?