About us
After around 85 years of loyal service in the transport industry, it's fair to say we're an experienced player. There isn't a single question about freight, routes or logistics that we can't answer. But there is one specialist area where we really stand out; one which truly explains who we are as a logistics partner. We deliver. We always organise and run things for you, whatever the circumstances! That's what we do.
A passion for logistics
At DLG, around 360 employees work day and night to transport your cargo efficiently from A to B. They do this using refrigerated transport, frozen transport or conditioned transport. Some of our people can be found behind the wheel of the famous, gleaming DLG trucks as they roll right across Europe. But the action also happens behind the scenes, in our offices. This is where we devise the smartest logistics solutions, which we then implement on the road, in your warehouse and at every other point throughout the logistical process. This makes us more than a transport company. We're your logistics partner.
Together, cleaner, smarter.
Together, we deliver solutions that produce the best result for your customers, for the quality of your cargo and for the success of your organisation. Since we're a forward-looking organisation, sustainability plays an important role here. We provide smart routes and modes of transport that cause the least possible harm to the environment, in part by analysing and minimising our trucks' fuel consumption. With almost 40 million miles behind us, we're always thinking ahead to a cleaner world of transport.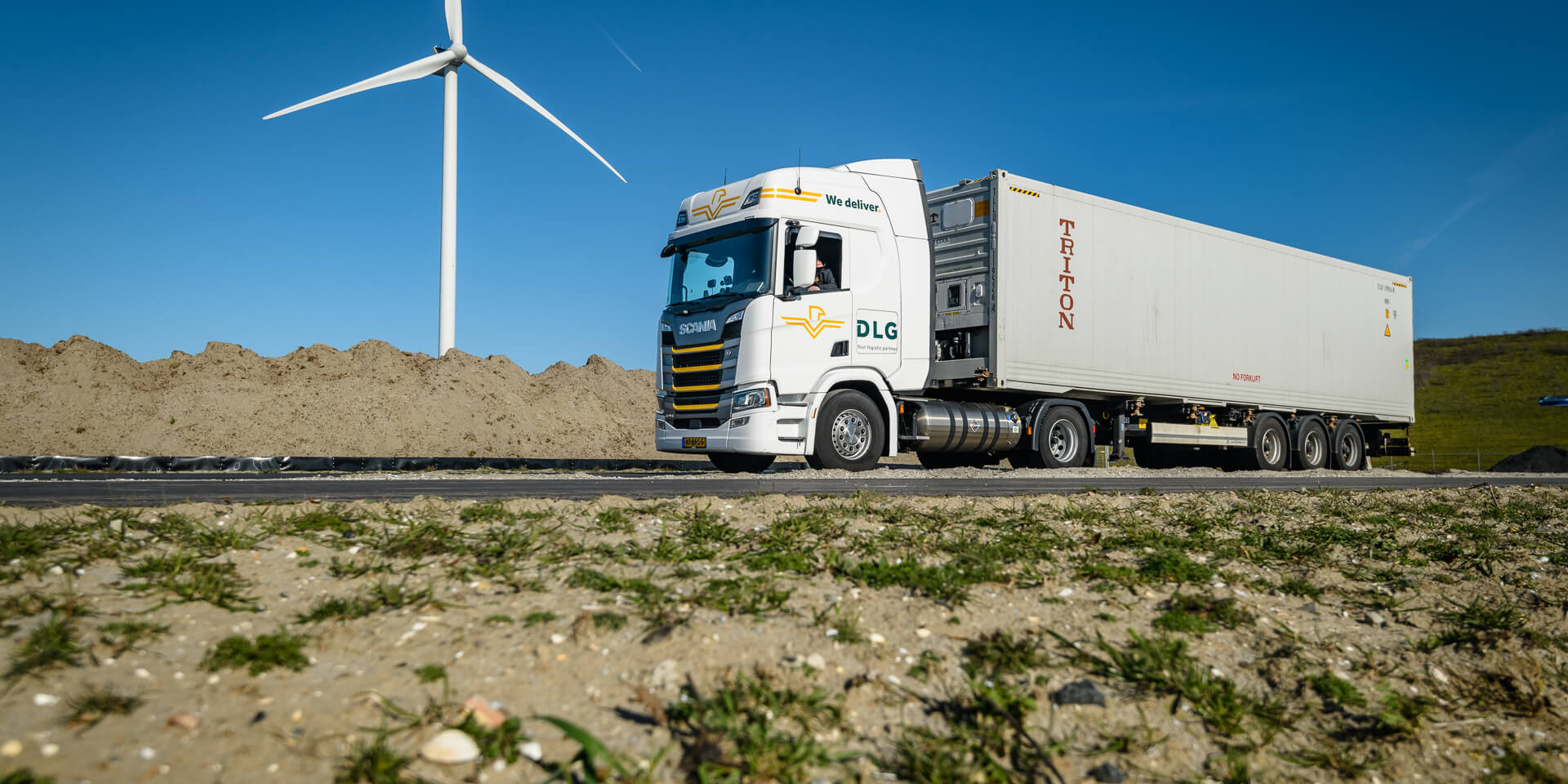 Always on schedule
Punctuality isn't just something DLG's customers wish for; it's what they can expect. Thanks to our accurate transport planning, we ensure that your shipment arrives at the right time and at the right location. We have 700 loading units and 200 tractor units, which we deploy in 32 countries: all over Europe and at any time of the day, or night! We can also take all the other tasks related to international transport, like documentation and warehouse operations, out of your hands by arrangement. This makes us more than a transport company. We're your logistics partner.
Logistics services
Curious about the logistics operations we can provide for you? Take a look at our services or contact our specialists directly. We'll be glad to help you on your way!